Approved for use by NCAA baseball/softball and NFHS baseball.
Game Day Signals has been a game-changer for us at Vanderbilt. It has provided simplicity to our sign system for pitch calling and versatility for defensive plays as well. It has all but eliminated cross-ups and sped the time in between pitches to meet the pitch clock standard. We would highly recommend Game Day Signals to any organization as an affordable and reliable way to communicate on the field efficiently and effectively

Scott Brown, Vanderbilt University
Game Day Signals puts us in the best position to deliver our signs in a fast and efficient way so our players can have success on the field. With the addition of the pitch clock, Game Day Signals has allowed our pitchers to stay comfortable and still work at their pace. It is a great system, durable and easy to use.

Drew Dickinson, University of Virginia
Watch pitching coach Fred Corral of Mizzou relay signals to the catcher using our custom keypad.  This 4 pitch at bat takes 48 seconds.  Quick math tells me that's just 12 seconds per pitch, including the throw back to the pitcher.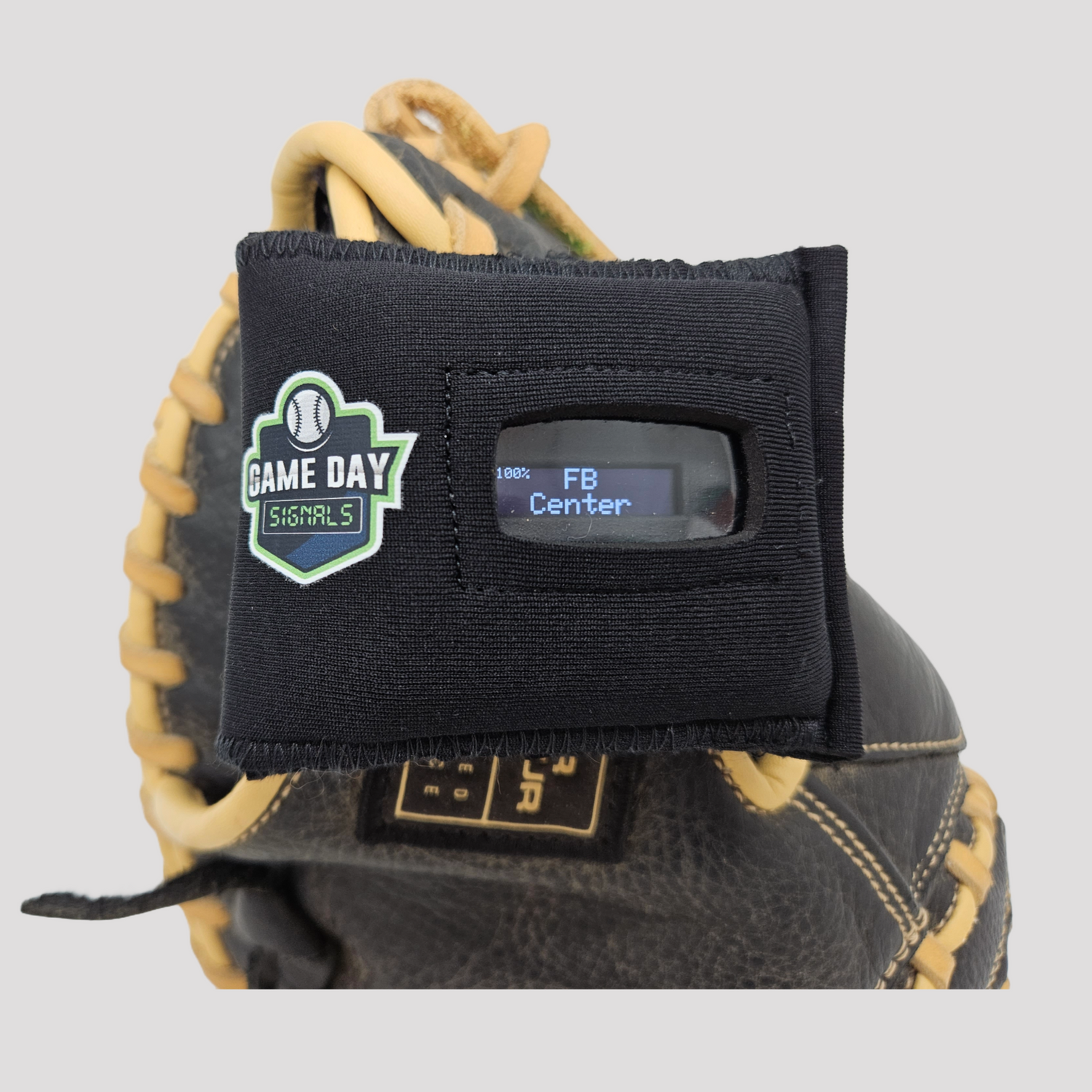 Get in the Game
Change the pace of the game and change the way you play!
Game Day Signals is a digital system that sends coaching signs to players.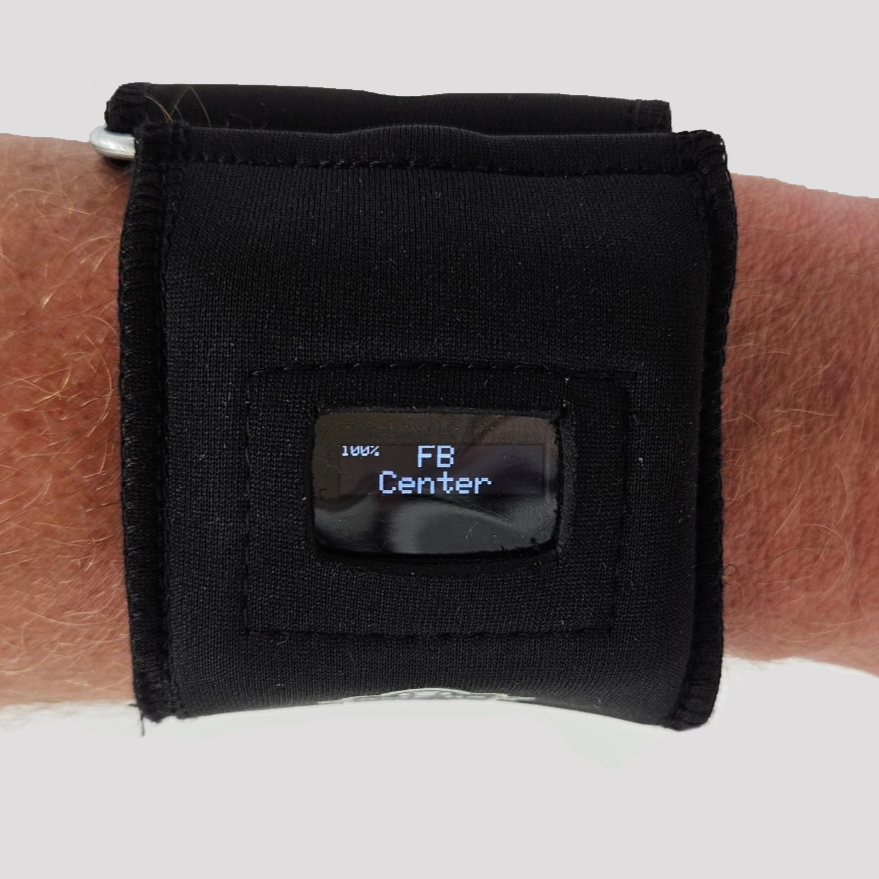 Keeping it Simple
Coaching signs can be overly complex, take too long, or be stolen.
We make signs simple, fast, and secure.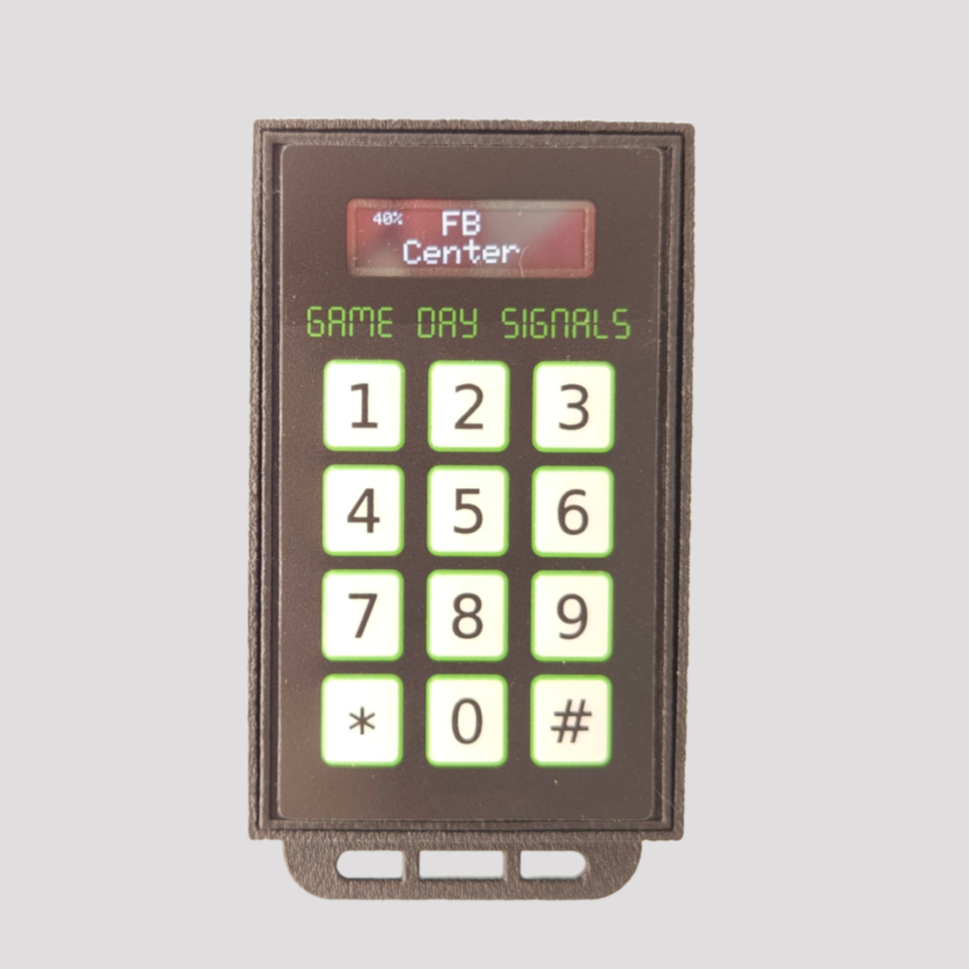 How it Works
Using a 10 digit keypad, send signs to small receivers worn by players.
Call pitches by sending a 2 digit code.
(e.g. "15" communicates: 1 = fastball, 5 = down the middle.)
Batting and base running signs are as easy as:
1 = bunt, 2 = steal, 3 = hit-and-run